10 Facts You Really Need To Know Before You Visit A Laser Skin Clinic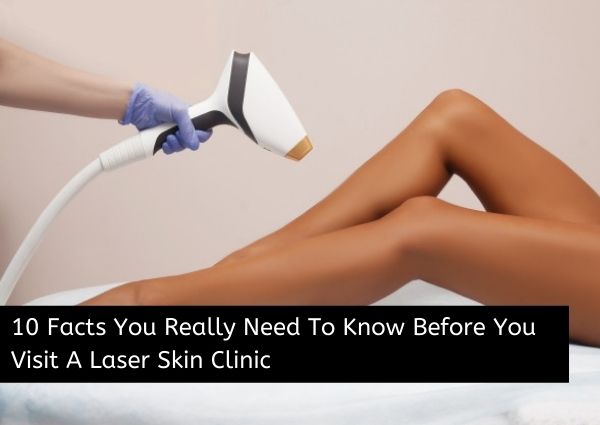 10 Facts You Really Need To Know Before You Visit A Laser Skin Clinic
In the article given below we'll be discussing a crucial topic that's "10 Facts You Need To Know Before You Visit A Laser Skin Clinic" let's examine it in detail:
10 Facts You Really Need To Know Before You Visit A Laser Skin Clinic:
Never plan your very 1st session without a test shot given and wait for alteast 24- 48 hours to see if any reaction is there. Observe and then share all details with your consulting physician in our laser skin treatment clinic.
Never ever plan a laser session, just after your sunshine holidays with an active tan on. Wait for about 15 days.
Never misguide about the previous sessions gone wrong if tried in a different clinic without any result as we are one of the best laser skin clinic out there.
Hair growth is driven by specific hormones, so please let us have all necessary details as per your medications and underlying hormonal imbalances which can often be the deciding factors, as far as result is concerned. If you are married and are planning to conceive, don't forget to mention that in the client consent form.
Follow the session plan designed for you, depending on individual requirement as well as hair growth cycle, be flexible. Don't compare what was given to your acquaintance and demand the same as all skin types are different.
Do not wax or pluck if you plan to visit a laser skin treatment clinic for least about a month, as the laser beam needs all the terminal hair growth in the active anagen phase so as to target and thus kill hair roots effectively. Regarding this Read More Laser Hair Removel In Delhi
Book your sessions before the hairs actually start greying.
Do not bleach. Stop any retinol-based formulations, prescription AHAs at least about a week before if you need a facial laser session at the earliest, to avoid sensitizing your skin. Don't wear any type of base makeup before the session.
To have a hassle free LHR experience, please follow the simple guidelines of aftercare provided by us from the very 1st day, as your skin might actually be sensitive to external factors such as heat and Sun.
Last but not the least choose us as we are the best in the business. We have trained staff and up to date laser devices.
Looking For Best Dietician in Delhi for Weight Loss